THIS CLASS IS FOR
BEGINNERS & INTERMEDIATE
The best Hand Lettering Course to Start with
No one should be stuck
coming up with new lettering styles.
But here's the thing …
– Not knowing where to start is a struggle
– Running out of ideas is scary
– Finding your own style is difficult
Trust me, I've had to go through all of it too.
That's why I've created Building Letters 101, an online course to teach you how to see letters in a brand new way using my unique 4-Step Creative Process, a framework designed to help you learn any style you want.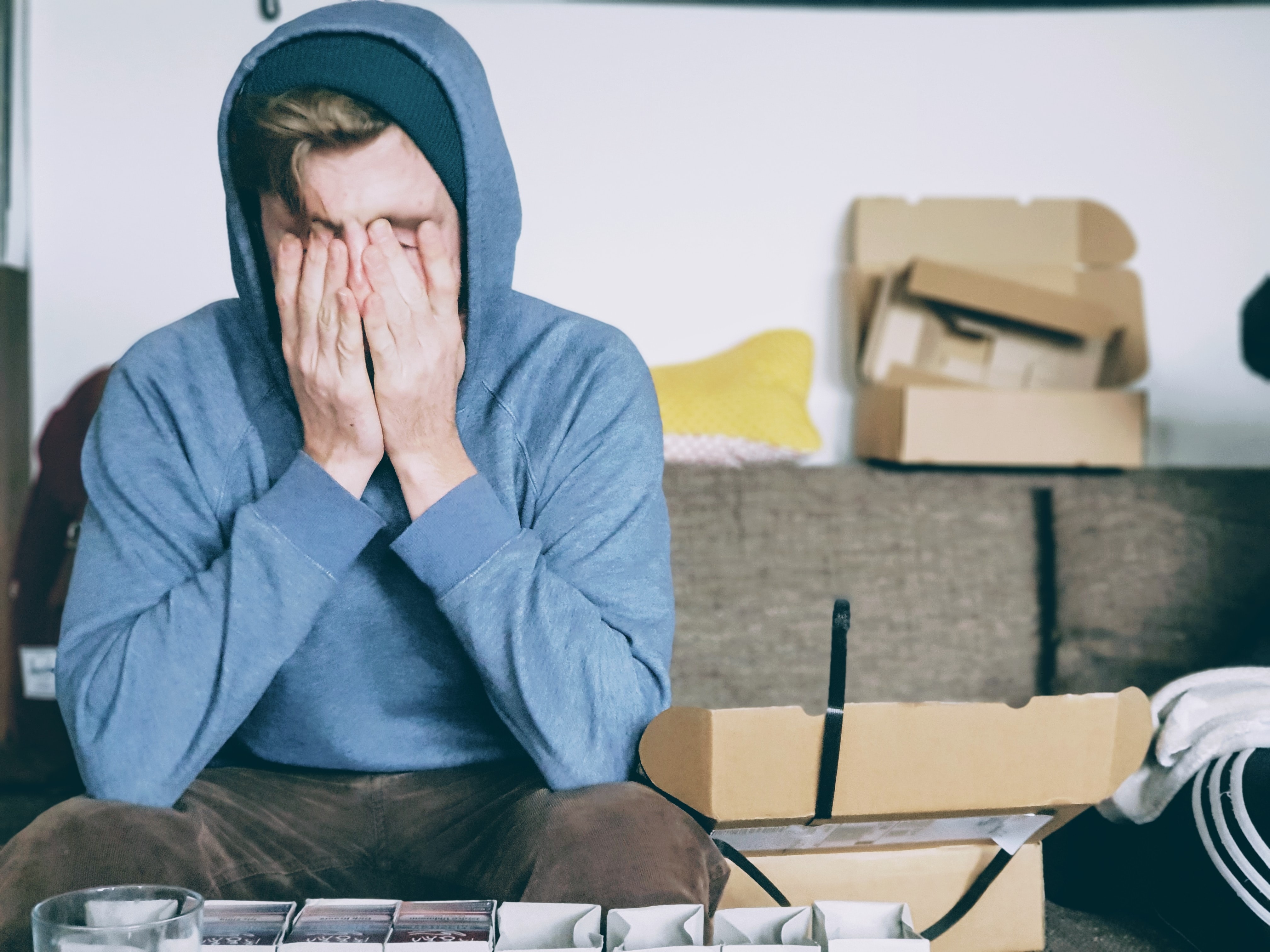 Clients I had the pleasure to work with: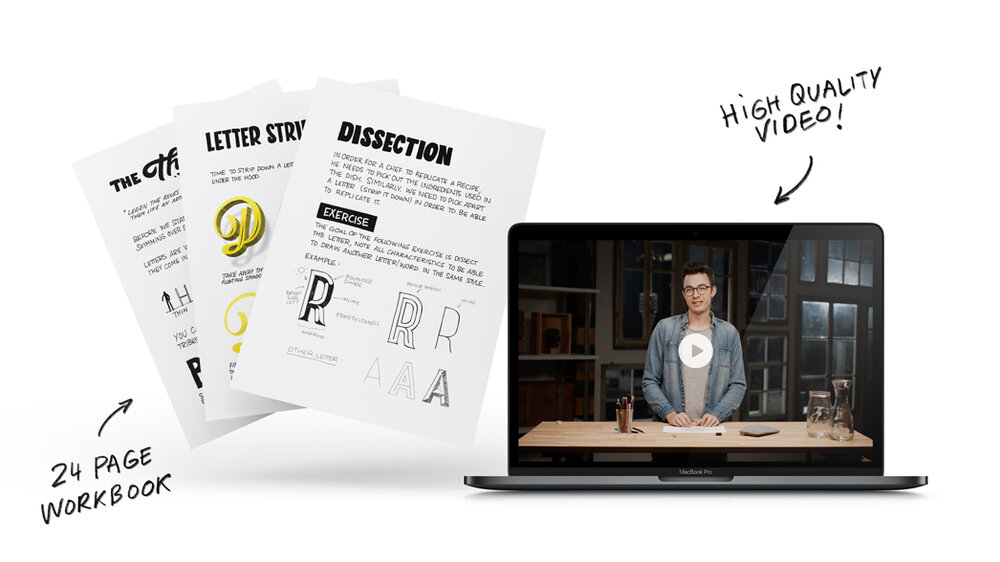 — Learn the fundamentals of letters
— Discover the secrets of replicating any style
— Find your own style & voice
— In-depth look into my 4 Step Creative Process
— Exercises to apply what you've learned
— 24 Page Workbook 
— 13 High-Quality Videos
— Subtitles: English, Spanish, Portuguese, German
What supplies will I need?
Pen and paper will do it. If you prefer to draw on your iPad, please be welcome to do so. This course teaches you the basics in lettering and does not require any special supplies or knowledge.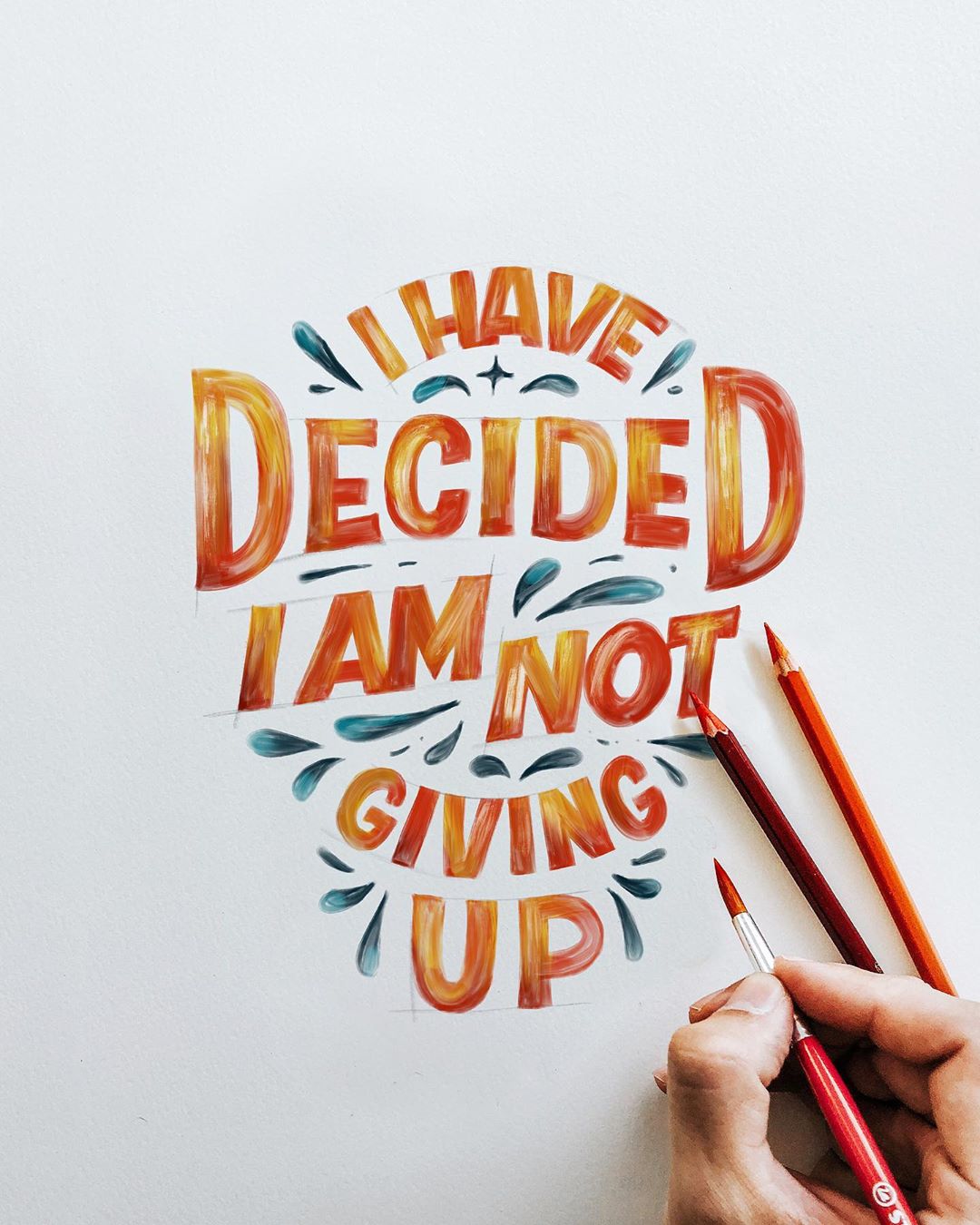 You should take this course if …
You want to learn Stefan's 4-Step Creative Process
You want to know how to replicate any lettering style
Find your own lettering style & voice
You love lettering
Who is this Online Course not for?
This course is not for you if …
You want to learn cursive lettering
You expect to redraw some preprinted work

You have many different styles in your repertoire

You have a clear process how to improve your lettering

You know the basics and theory of lettering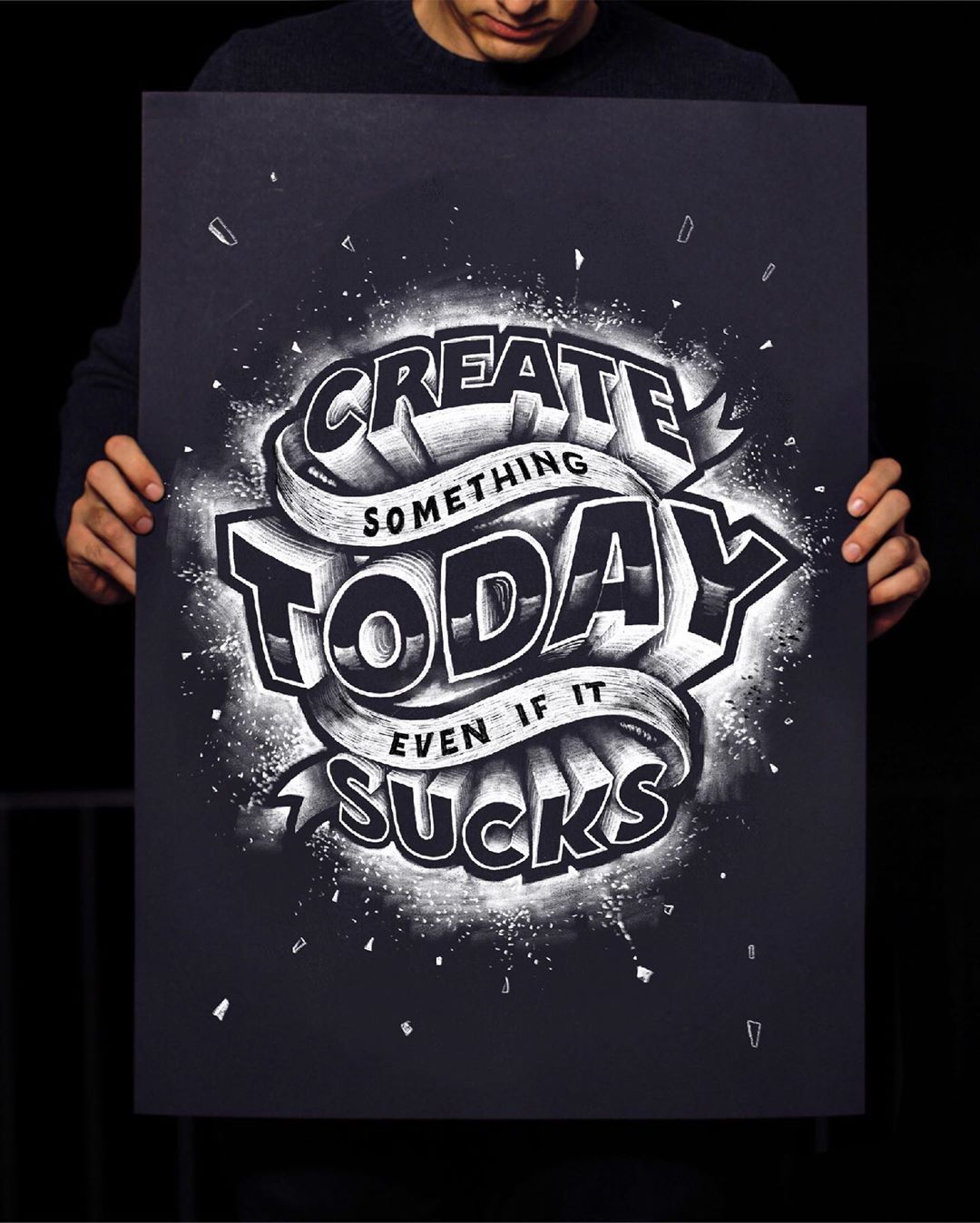 "Stefan introduced a useful and methodological process to help us create our own lettering masterpieces. That process is broken down into bite-size lessons (with many relatable analogies) and exercises which made it super fun and easy for anyone to follow!"


— KEVIN KWOK (ATTENDEE 2019)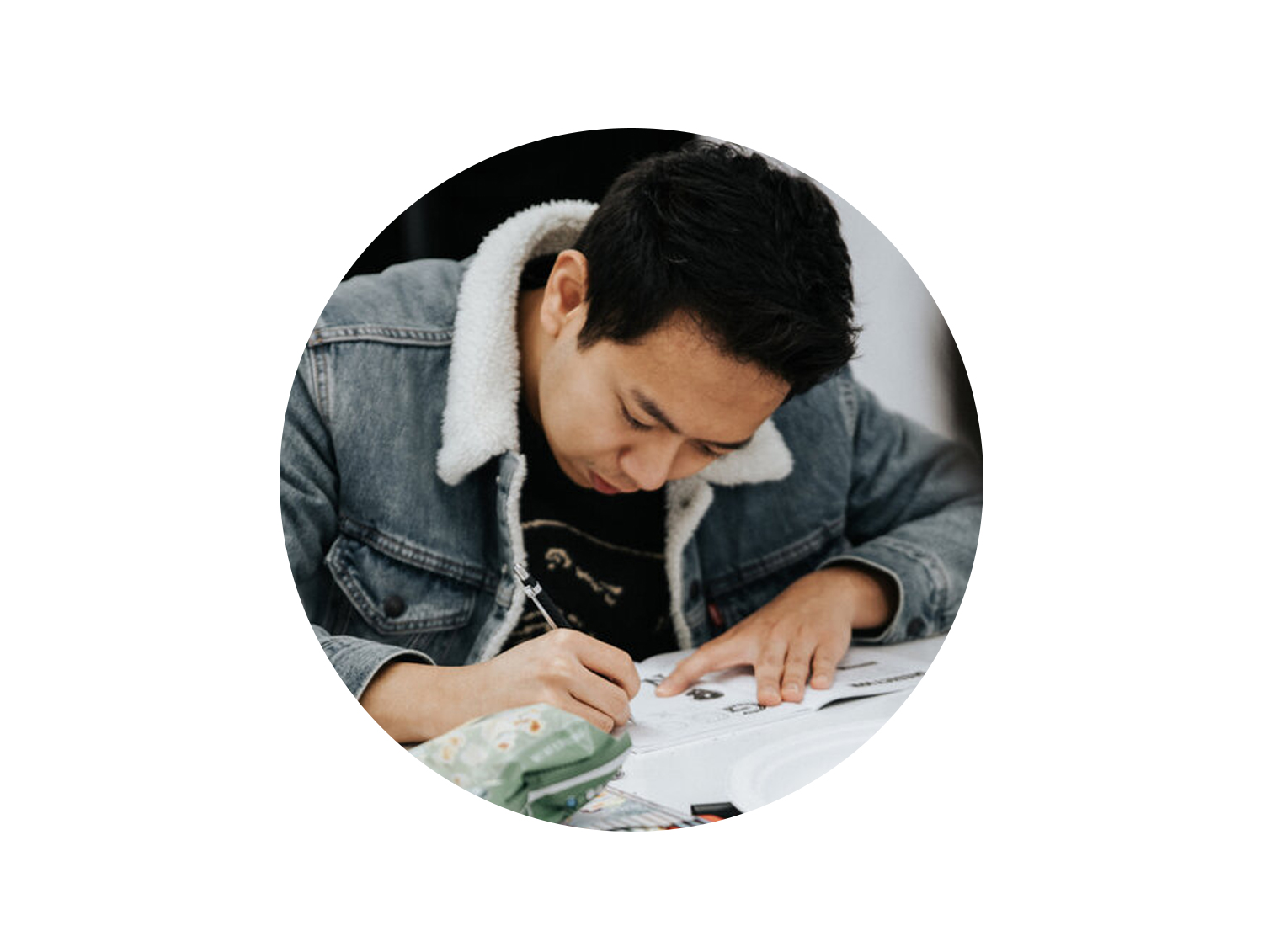 Students exercises & creative approaches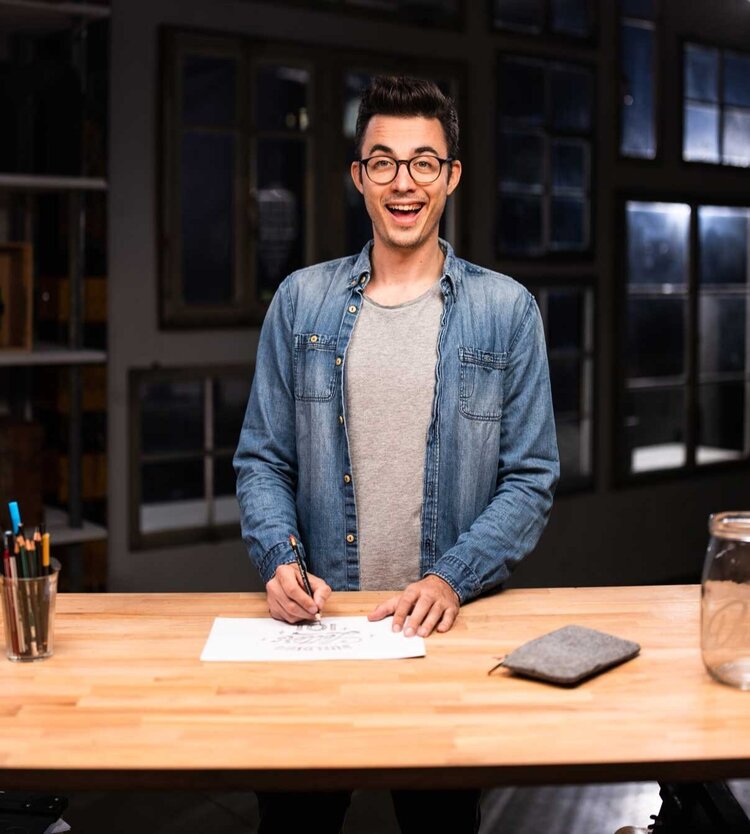 Hi, I am Stefan Kunz a Letter Designer, Artist, Teacher, Book author, and coffee enthusiast from Switzerland.  
In order to get there where I am today I had to learn how to master any styles and find my voice as a lettering artist, overcome the fear of drawing quotes with more than three words to find clients who'd hire me. It took me years but I've learned a lot along the way and finally get to share it in this online course.
My mission is to «Create to inspire others.»
That's why I launched this online course. To share everything I know, not just how I do it but how you can get there yourself without going through all the fuss I had to.
So that you can create and be confident doing so. 
"As a graphic designer, I am fascinated with lettering and typography and using these skills in my work, I enjoyed how Stefan took the lettering process down to basics."
— CHLOE DEVINE (ATTENDEE 2019)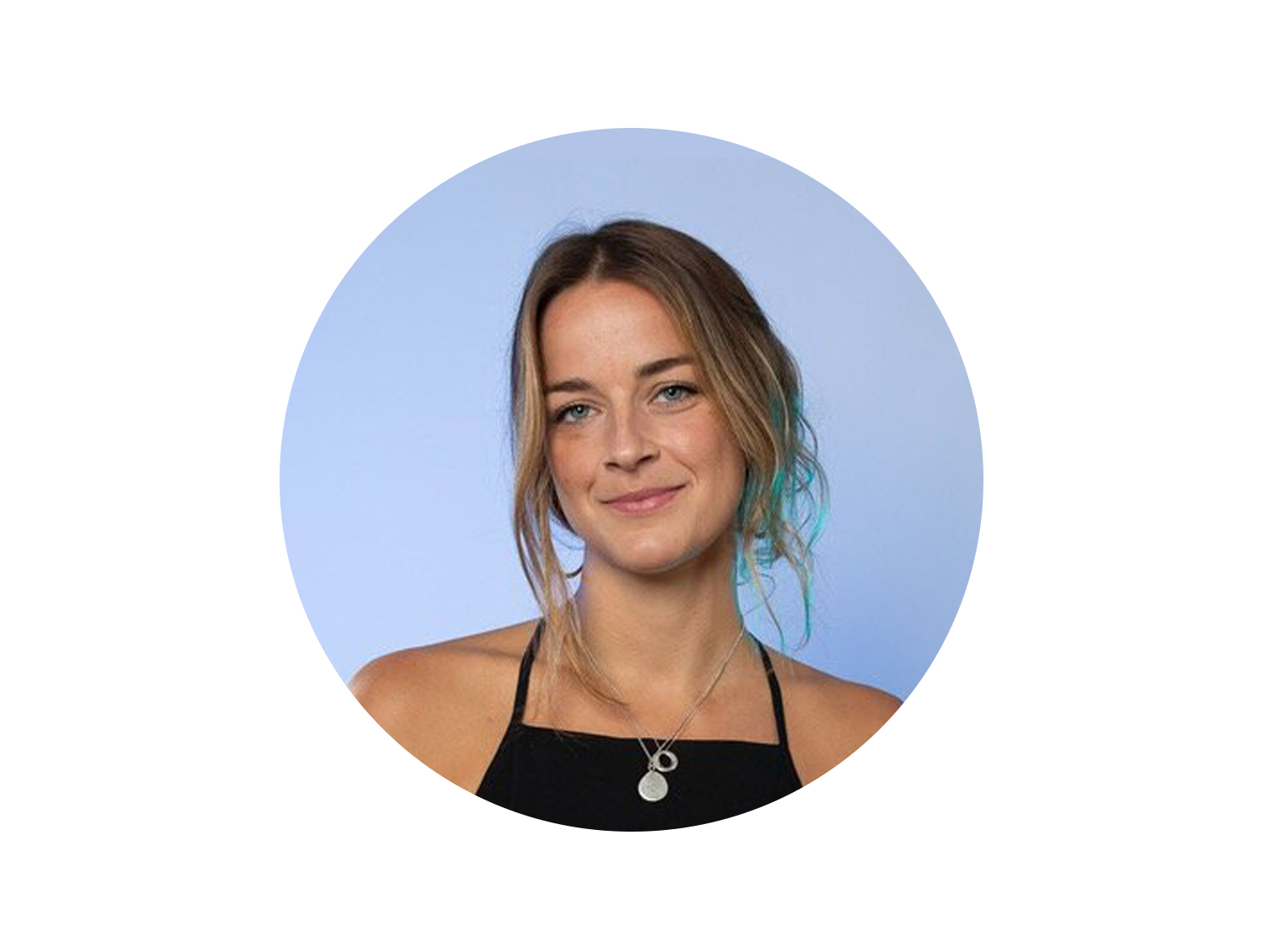 Join over 1'838 other students on this lettering journey.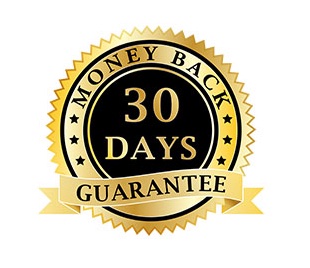 TRY IT. LOVE IT. OR MONEY BACK.
This course is not what you expected it to be?
This can happen. No worries. You can send us an email at: [email protected] and we will arrange your refund.
FREQUENTLY ASKED QUESTIONS
This course is online. After purchasing the course you will get access to teachable and can start learning right away.
You can start, stop, and repeat for as long as you want. This course will stay online and we won't close it. After all sessions have concluded you will have lifetime access to the replay.
Yes! All sessions are prerecorded and you can access it from wherever you are. Watch it on the go, at home, during work …
This course is perfect for beginners. I will teach some valuable basics on the theory side and we will go through some exercises together. This course is also for you if you have drawn lettering pieces before but you haven't found your unique style.
You'll need paper & drawing tools (check the recommendation list above) but you can use your favorite tools/device.
The fee covers a lifetime access to the recorded course, exercises, workbooks.
No worries. I offer a 30 days money back guarantee. If you accidentally bought the wrong course or the class is not for you please write us an email at: [email protected]
Yes! However, we added subtitles in English, German, Spanish, and Portuguese!