Try Stefan's 3D MASTERCLASS for free
Sign up now to get instant access to the SIMPLIFIED 3D module.
Experience over 100 minutes of amazing teaching content — for free:

What you will learn inside this FREE module:


☑️ Key Characteristics of 3D drawing
☑️ Cube - Step by Step
☑️ Complex Shape - Step by Step
☑️ Drawing Letters
☑️ Adding Shadows
☑️ How to Avoid Common Mistakes
☑️ 💪 Exercises + PDF Download
☑️ And much more...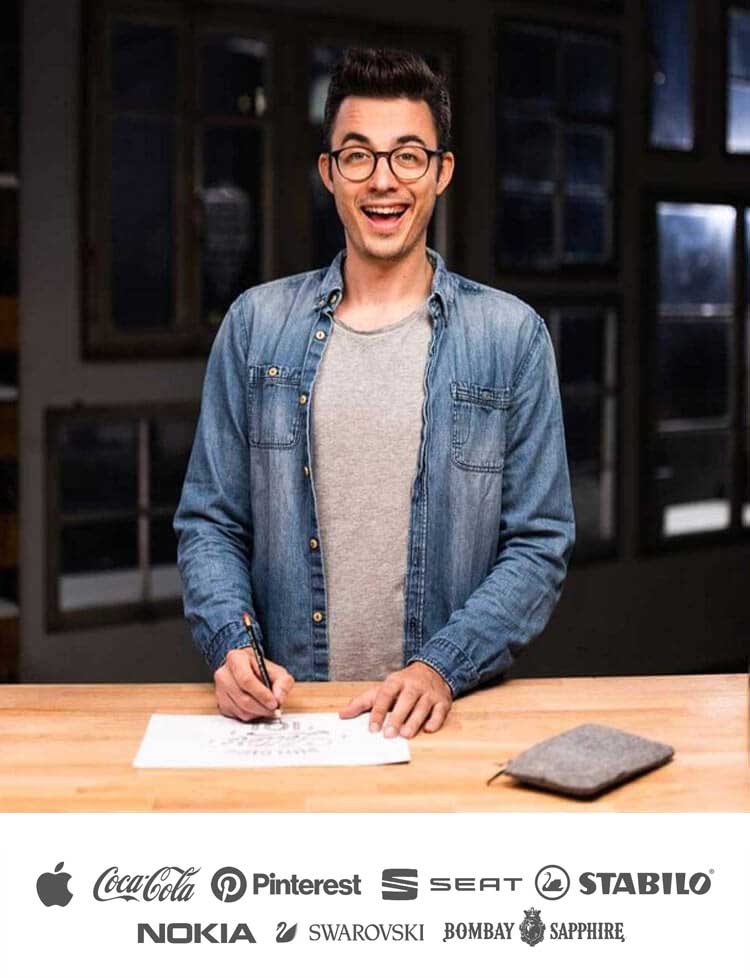 Learn with Stefan Kunz


Self-taught letter designer, teacher, and coffee enthusiast, Stefan Kunz, has poured his wealth of professional experience into this masterclass. The goal from day zero has been to pack in as much value for money as possible (our student testimonials below should speak to this). 

Stefan's professional work has involved collaborations with Porsche, Coca-Cola, Apple, Adobe, Microsoft, Nespresso and many more. 

With 500,000+ social media followers and a growing community of 5000+ online students, Stefan is so excited to introduce this 3D lettering masterclass.
Want the full course and 4 stunning projects with full-process videos?

3D MASTERCLASS
unlock new dimensions & level up your lettering

WHAT YOU'LL LEARN
Master Perspective Drawing


This course has everything you need to master three-dimensional lettering.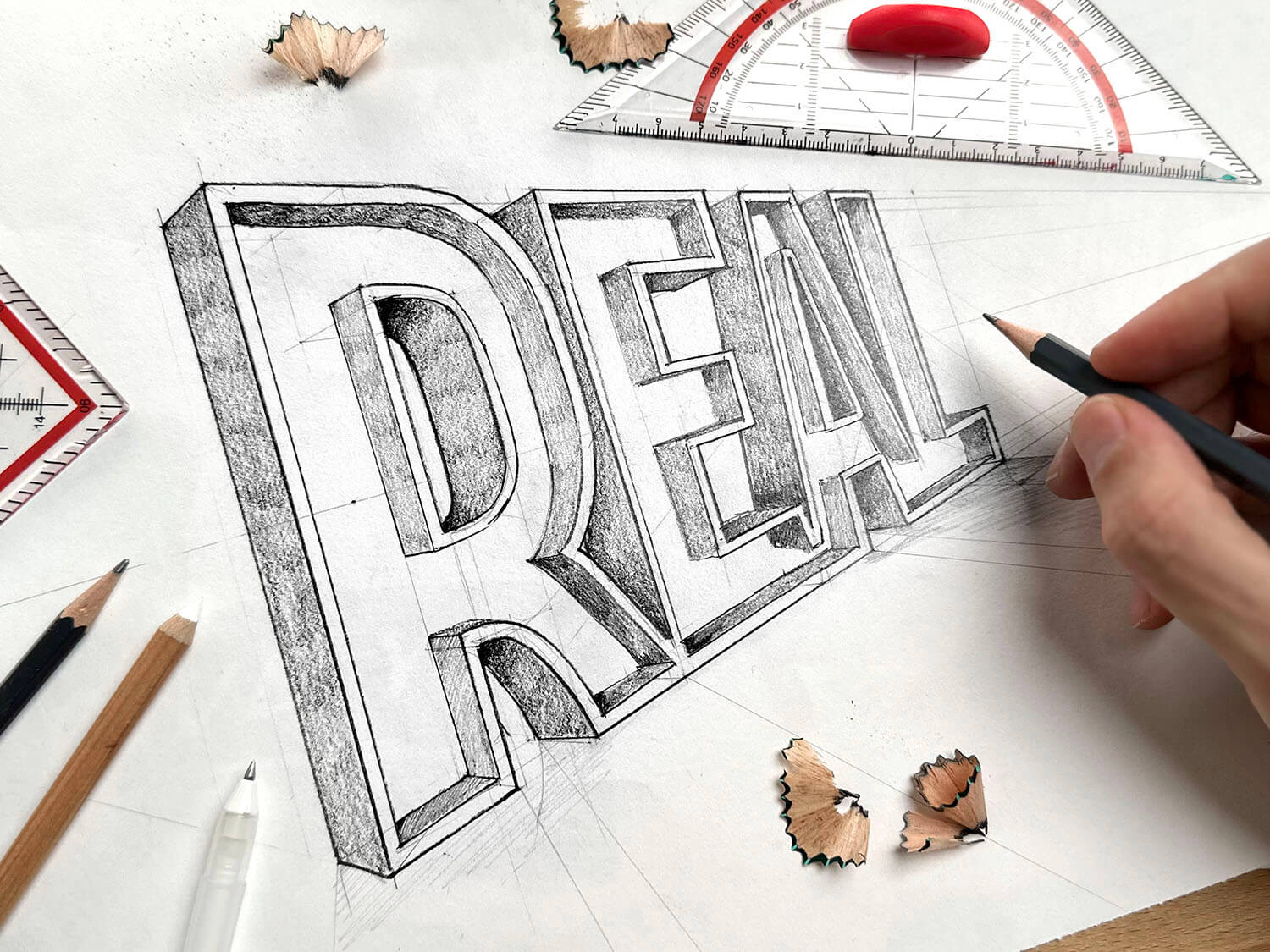 Learn step-by-step:
✅ Simplified 3D
✅ Isometric 3D
✅ One, Two & Three-Point Perspective
✅ Light, Shadows & Shading
✅ 3D Effects (Float, Slice, Bend & Twist)


Additionally, fun and impressive implementation projects will help you apply what you've learned and showcase your newly learned skills in an exceptional way.
By the end of this course you'll have a rock-solid foundation in all five perspective drawing techniques – from the most commonly used to the insanely realistic – and be able to apply this to your own composition.

☑️ On-demand classes with lifetime access
☑️ 11+ hours of teaching videos
☑️ Develop a rock-solid foundation in 3D lettering
☑️ Actionable exercises with tangible results
☑️ Real-world techniques used in professional settings
☑️ Homework feedback to improve your technique
☑️ Student critique sessions
☑️ 4 Stunning Projects with full-process videos


When You Add it All Up, The Total Value Exceeds $794
But since I really want to see your creativity go through the roof, I'm giving you the opportunity to enroll TODAY for just…


$794 $198
Single Payment
Pay in full to save even more! Enjoy lifetime access to the course and all future updates.
$76.40 $17.90
12-Month Payment Plan
Pay in affordable installments. You'll receive lifetime access, plus all future updates.
Plus you'll be backed by our 30-day "try it, test it, apply it" money back guarantee